ROCO CÓRDOVA + THERESA WONG
BJLL DINGALLS (TOM DJLL + MATT INGALLS + BILL HSU)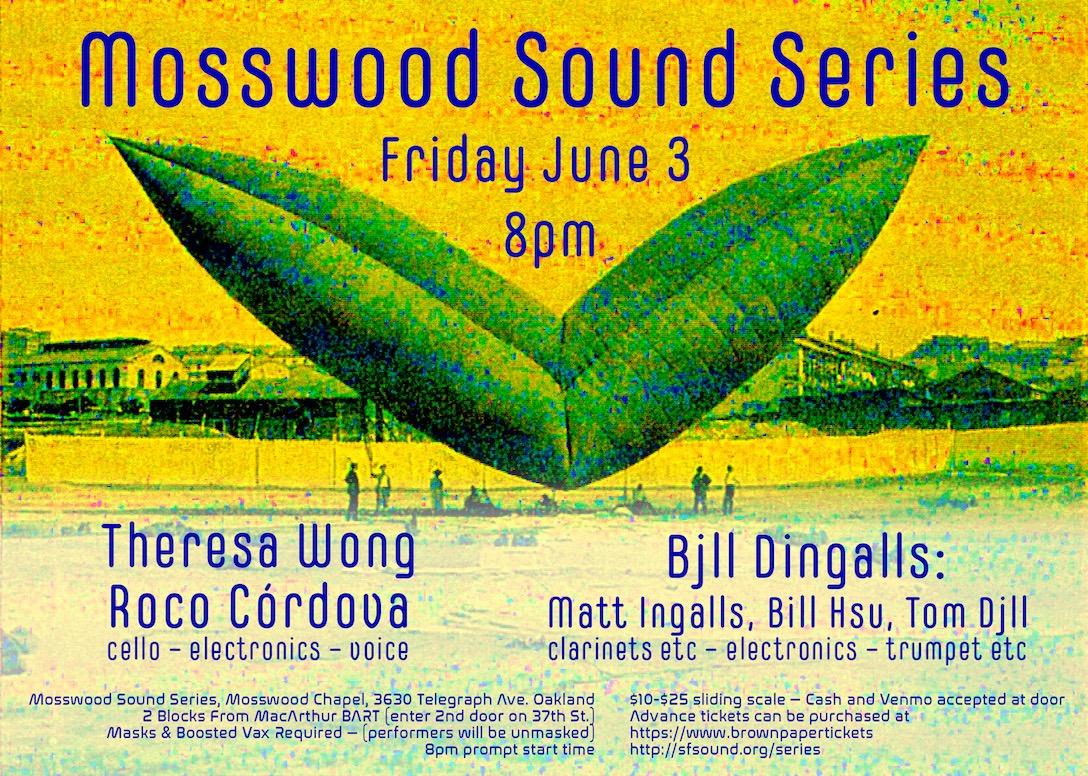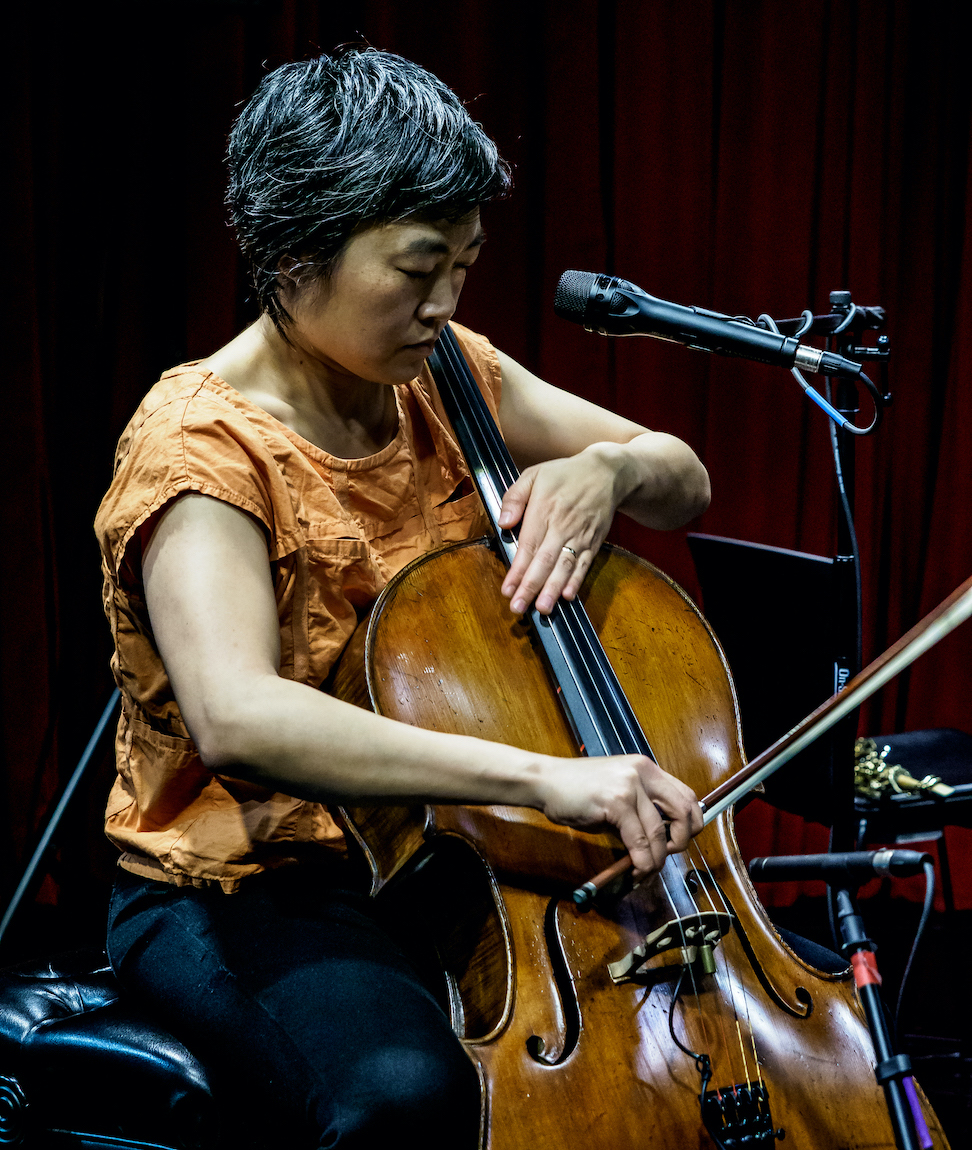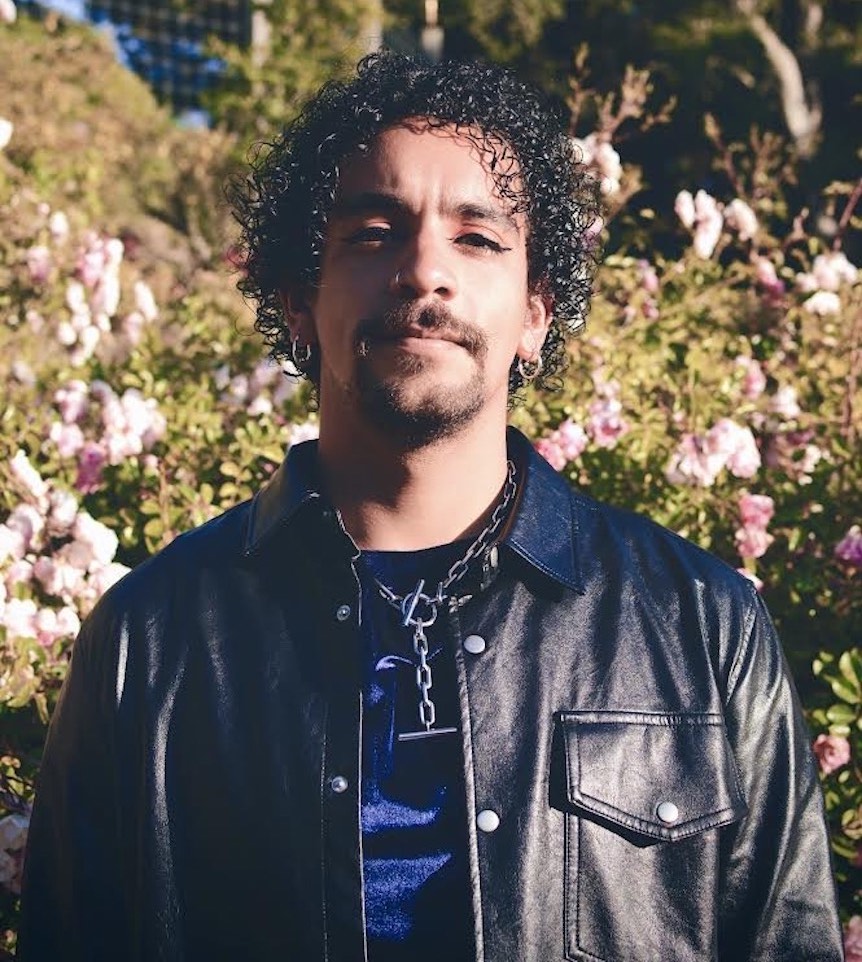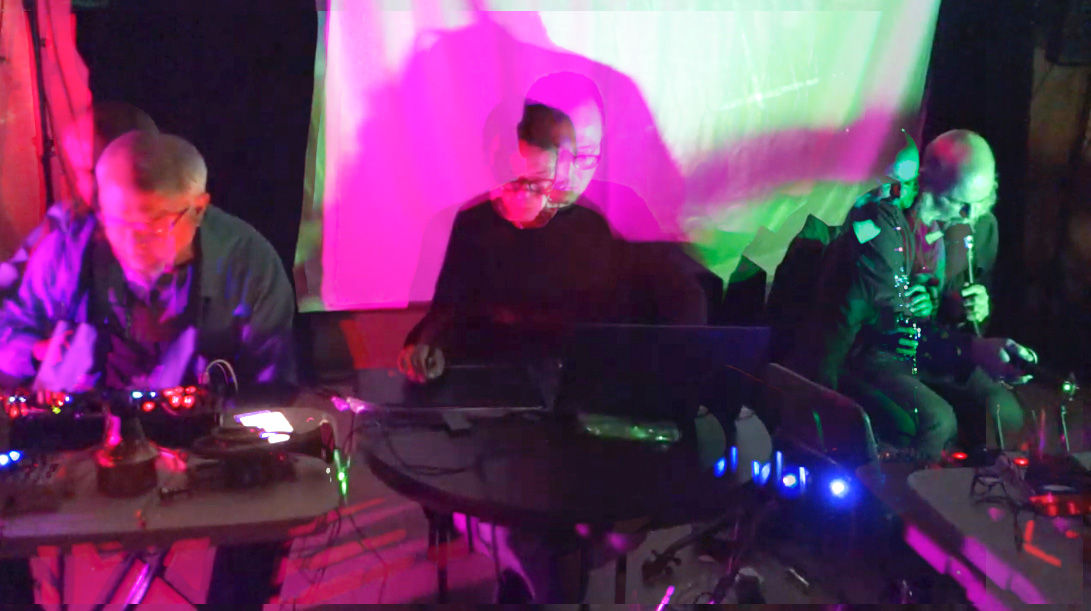 ROCO CÓRDOVA (voice, electronics) and THERESA WONG (cello, voice) dialogue in a realm beyond language where timbre, textures, noise, and melodies are shaped through the alchemy of improvisation.

In the blur between acoustic and amplified, synthetic and analog, algorhythm and improvisation, clarity is forged anew only if you look ahead. Swinging serious sonic sledgehammers for a threefold lifetime now, BJLL DINGALLS [TOM DJLL (trumpet & electronics) + MATT INGALLS (clarinet & electronics) + BILL HSU (electronics)] lay the railroad into terra incognita.


M U S I C I A N S
THERESA WONG is a composer, cellist, and vocalist active at the intersection of improvisation, composition, and the synergy of multiple disciplines. Following inquisitive paths into song forms, just intonation, and visual media, her primary interest lies in finding the potential for transformation for both the artist and receiver alike. Her works include As We Breathe, an installed song commissioned by Long Beach Opera, She Dances Under Naked Palm Trees, commissioned by pianist Sarah Cahill, and Harbors, co-composed with Long String Instrument inventor Ellen Fullman and chosen as one of Wire's top 50 releases of 2020. Recent commissions include works for San Francisco Girls Chorus, NakedEye Ensemble, San Francisco Conservatory of Music Clarinet Ensemble, Splinter Reeds, and Del Sol String Quartet. Wong has shared her work internationally at venues including Café Oto (London), The Stone (New York), and Fabbrica Europa (Florence), and is founder of fo'c'sle, a record label dedicated to adventurous music from the Bay Area and beyond.

Born in San Juan, Puerto Rico, baritone ROCO CÓRDOVA is a vocalist, composer, producer, and improviser, with a B.Mus. in Composition from the Puerto Rico Conservatory of Music and an M.A. in Composition from Mills College. They have studied voice with countertenor Paul Flight, and have participated in vocal advancement workshops with Meredith Monk. Voice is at the core of Roco's compositions, which incorporate techniques like throat singing, overtone singing, falsetto, yodeling, and vocal clicks and pops into live performances. Their music has been described as "slow-boiling, apparently timeless" with "an odd momentum of its own" (The Washington Post). As a touring vocalist and improviser with the Art Ensemble of Chicago, Roco has performed in venues including the Pritzker Pavilion in Chicago; SESC Pompéia in São Paulo, and the Kennedy Center in Washington D.C.. They have also toured internationally and published recordings with the improvising bands Monopiece and Temoleh.

BILL HSU works with electronics and real-time video. His work mostly involves using gestural interfaces to control animation and sound synthesis, and building real-time audio-visual systems that interact with human performers. He has built interactive pieces and installations in collaboration with Peter van Bergen, Chris Burns, John Butcher, James Fei, Matt Heckert, Lynn Herschman, Jeremy Mende, and Gino Robair, among others, and performed in the US, Europe, Asia, and Australia. Articles about his projects have appeared at huffingtonpost.com and slashdot.org. He is a founding member of the Beanbender's collective, which organized over 150 concerts of new music in the San Francisco Bay area. He teaches and does research in the Department of Computer Science at San Francisco State University.

Reviled for his "shapeless sonic tinkering" by the Los Angeles Times, oakland musician MATT INGALLS is a composer, clarinetist, concert producer, and computer music programmer. Often incorporating elements of improvisation, his music is heavily influenced by his long involvement in computer music. His composerly solo improvisations explore extended clarinet techniques that interact with the acoustic space, often as combination tones. Matt is the founder and co-director of sfSound, a new music series, ensemble, and internet radio station devoted to new ideas and traditions of experimental music, performance art, live electronic music, Bay Area composition, and the various facets of contemporary improvisation.

TOM DJLL studied electronic music with Stephen Scott at the Colorado College, working with the EMS Synthi 100 system at Packard Hall. He spent the years 1981-1993 working with the Serge Modular Music System before enrolling in Mills College Contemporary Music Program, where he extended his quest to develop and integrate a personally developed extended trumpet language into an electronic sound environment, while also pursuing advanced improvisation studies, formally, with Pauline Oliveros, and, informally, with Jack Wright. While at Mills, Djll concentrated on microtonal composition, split-tone trumpet technique, and computer music. He also worked extensively with Chris Brown, resulting in contributions to Brown's recordings LAVA (Tzadik) and DUETS (Artifact). Further refinement of trumpet languages and free improvisation with his band GROSSE ABFAHRT was undertaken from 1999 – 2010, with international CD releases resulting on the Emanem, Creative Sources, and Setola di Maiale labels. Beginning in 2012, Djll gradually re-introduced electronics into his sound-set. The results are heard in projects such as hackMIDI (extreme electro-mechanical piano music), the hardcore free-noise trio BEAUTY SCHOOL, piano + analog electronics in TENDER BUTTONS (with Tania Chen and Gino Robair), delicate environments in EUPHOTIC (with Cheryl Leonard and Bryan Day), austere acoustic spaces with KOKUO (Kanoko Nishi-Smith, John McCowen, Jacob Felix Heule, and Kyle Bruckmann) and ongoing sessions and performances within the lively and ever-evolving Bay Area scene, with playing partners old and new (including but not limited to Tim Perkis, Amanda Chaudhary, Jordan Glenn, Rova, Clarke Robinson, Suki O'Kane, Matt Ingalls, Tom Nunn, bran(…)pos, and Karen Stackpole.