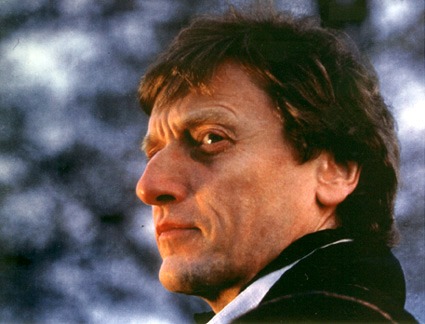 sfSound's small packages


sfSound presents a new installment of "small packages," a series of musical performances featuring Avant-Garde classics programmed alongside a group of new, shorter musical responses by living composers. Drawing large audiences, our previous "packages" combined established masterworks by György Ligeti, Earle Brown, and Anton Webern, alongside new contributions by Pauline Oliveros, Mark Applebaum, Greg Saunier, Dan Becker and Maggi Payne, among many others.

This "small packages" features two classic works: Karlheinz Stockhausen's Kontra-Punkte, the quintessential post-war serial masterpiece, and Gérard Grisey's atmospheric Périodes , a touchstone of spectral music. The two seemingly opposed classic works of modern concert music are iconic examples of two main threads in modern 20th century music -- yet both are rarely performed in the United States today.

Not only is sfSound an ensemble and concert presenter, but it is also a composer's collective! So, for this year we have asked these composer-performers within sfSound to write new short works to respond - in their own unique way - to one or both of the classic compositions on the program.

"Small packages" is an ideal way for audiences to experience each member's unique music in a single concert. Although we can't predict what will inspire each composer, expect a diverse combination of techniques sfSound is known for: complex notation, extended instrumental techniques, graphic notation, and improvisation. Taken as a whole, this collection of five new works should be an excellent pairing to the stylistic range of Stockhausen and Grisey!

This exciting concert will be a great opportunity for San Franciscans to hear such diverse styles of contemporary music - from our reviving Stockhausen's "forgotten classic" to our performance of Grisey's touchstone of spectral music, to brand-new works written by living composers, all performed by one of the region's most creative new music ensembles. This project is sfSound's highest-profile, most ambitious, and most costly undertaking of its 2014 concert season.

P R O G R A M
Karlheinz Stockhausen - Kontra-Punkte (1953)
Gérard Grisey - Périodes (1974)
Monica Scott - small package (2014)
John Ingle - small package (2014)
Matt Ingalls - small package (2014)
Christopher Burns - small package (2014)
Kyle Bruckmann - small package (2014)


M U S I C I A N S
Richard Worn, bass
Monica Scott, cello
Ellen Ruth Rose, viola
Theodore Padouvas, trumpet
Keisuke Nakagoshi, piano
Emily Laurance, harp
Brendan Lai-Tong, trombone
Benjamin Kreith, violin
Erin Irvine, bassoon
John Ingle, saxophone/conductor
Matt Ingalls, clarinet
Diane Grubbe, flute
Kyle Bruckmann, oboe/english horn
Rob Bailis, bass clarinet


this concert is funded, in part by the Alice M. Ditson Fund of Columbia University, San Francisco Grants for the Arts, and individual contributions.