DAN FLANAGAN
The Bow and the Brush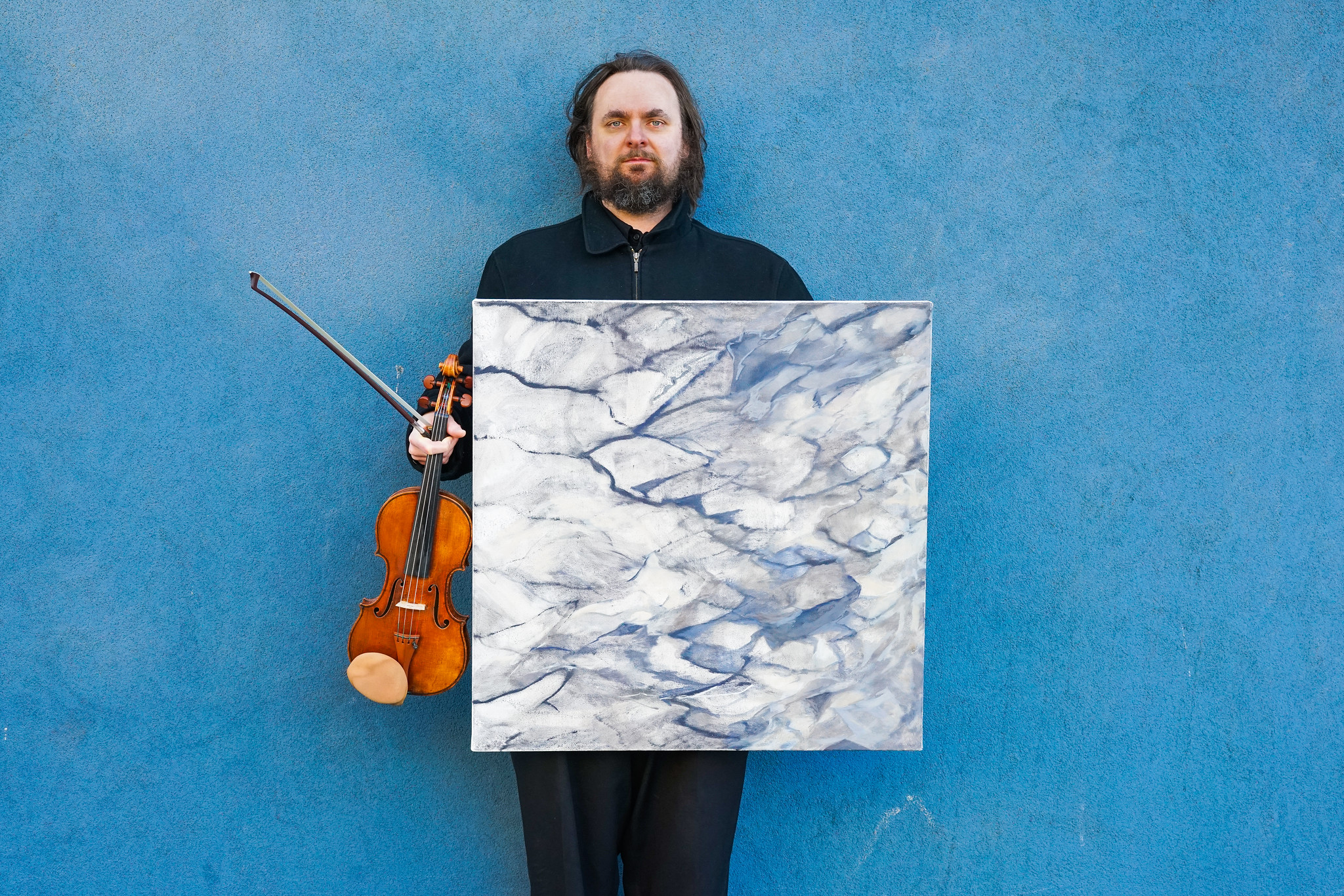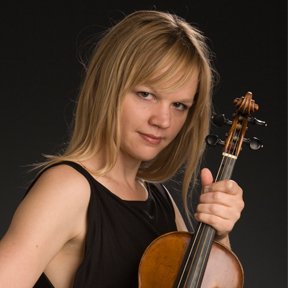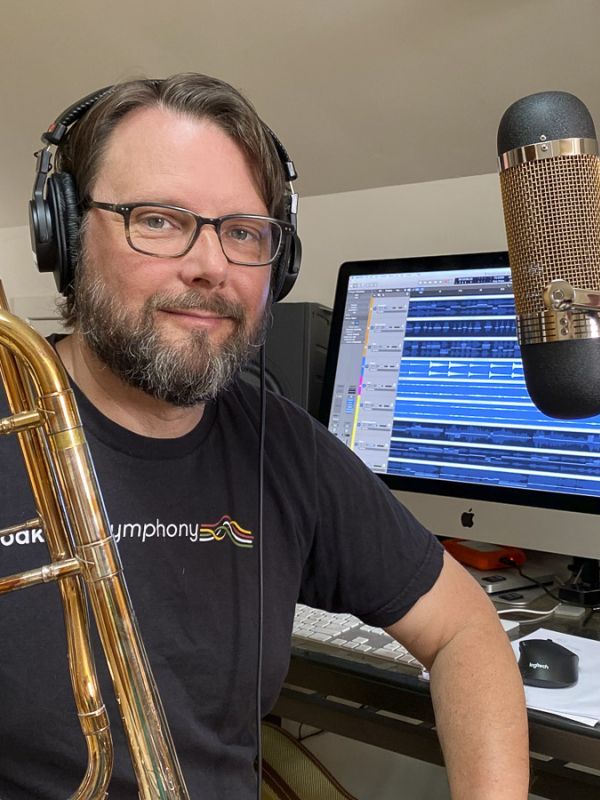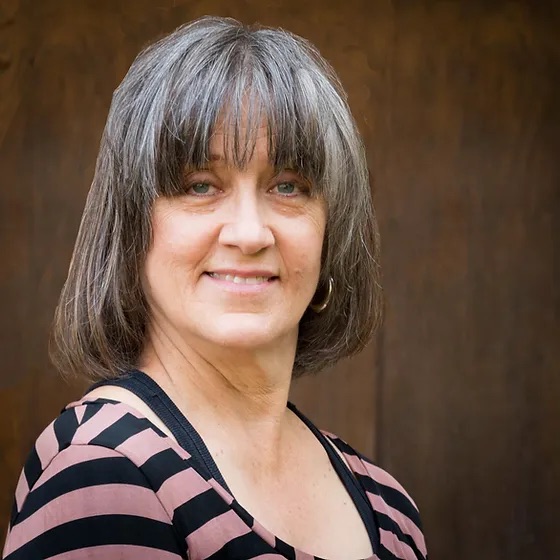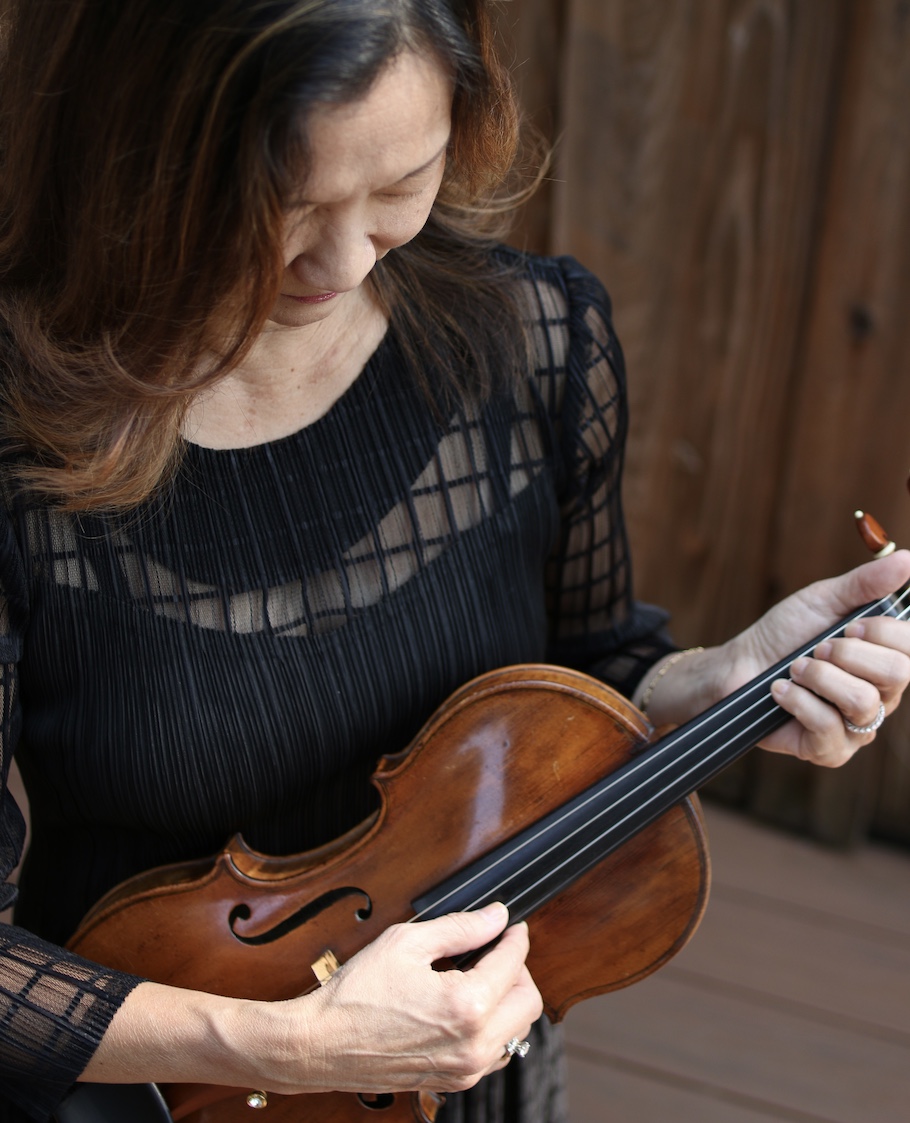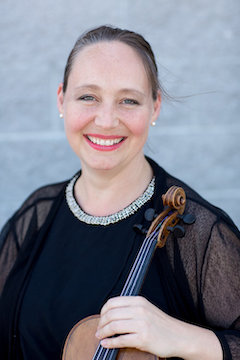 The Bow and the Brush

Created by violinist/composer DAN FLANAGAN, The Bow and the Brush integrates the visual arts with new music. Dan is joined by cellist VICKY EHRLICH, trombonist BRUCE CRISP, and violinist GABRIELLE WUNSCH to perform new works by Libby Larsen, Nathaniel Stookey, Linda Marcel Marcel, Shinji Eshima, Jacques Desjardins, Cindy Cox, Maija Hynninen, Jose Gonzalez Granero, Edmund Campion, Emily Onderdonk, Peter Josheff, Evan Price, Michael Panther and Dan Flanagan. All compositions will be Oakland premieres and will be performed with projected images of the paintings and sculptures that inspire them. Violinists TAMMIE DYER and JULIE KIM will join Flanagan in a premiere of a new trio by Eric Schwartz.


DAN FLANAGAN has built a multifaceted career as a soloist and orchestral musician, performing concertos with orchestras in California and recitals throughout the United States and Europe. Flanagan currently serves as Concertmaster of the Sacramento Philharmonic and Opera, Concertmaster of West Edge Opera, and Instructor of Violin at University of California, Berkeley. Described as "an excellent violinist" (New York Concert Reviews), the 2022-23 season includes solo recitals in New York City, San Francisco, Berkeley, Oakland, Sacramento, Houston, Los Angeles, San Diego, Chicago, Rome, Perugia, London, Bordeaux, and Paris. His program, The Bow and the Brush, includes 23 newly composed solo violin pieces inspired by paintings and sculptures. Several of these compositions can be seen on his Youtube channel (recommended by KDFC, The Strad, and SF Classical Voice) and heard on his album, The Bow and the Brush, which will be released by MSR Classics in early 2023. He will perform the program at Carnegie Hall in the 2023-24 season. A dedicated orchestral player, Flanagan has performed as concertmaster with the Oakland Symphony, Santa Rosa Symphony, California Symphony, California Musical Theater, Festival Opera of Walnut Creek, Symphony San Jose, Modesto Symphony, Opera Parallèle, Merced Symphony and Symphony Napa Valley. He performs regularly with the San Francisco Opera and Ballet and records film, video game, and television soundtracks with the Skywalker Symphony Orchestra.

Active in the Bay Area since 1989, BRUCE CRISP is presently principal trombone of the Santa Rosa Symphony, Marin Symphony, Vallejo Symphony, Oakland Symphony, Sacramento Philharmonic and Opera, Carmel Bach Festival, and Fresno Philharmonic orchestras, and is a member of the Opera San Jose orchestra. Additionally, Chrisp performs regularly with the San Francisco Symphony, San Francisco Ballet, San Francisco Opera, and the San Diego Symphony. He is in demand as a recording artist and records frequently at Skywalker Ranch in Marin County. A founding member of the San Francisco Brass Company, a brass quintet based in the San Francisco Bay Area, Chrisp also enjoys performing renaissance and baroque works on a replica of an instrument made in Nuremberg in 1595.

Violinist TAMMIE DYER holds a Doctorate of Musical Arts from Stony Brook University, an M.M. from Rice University, and a B.M. From the University of Utah. She has studied with many of the great artists of our time, including Philip Setzer, Dorothy DeLay, Pamela Frank, Soovin Kim, Kathleen Winkler, members of the Cleveland String Quartet, and the Emerson String Quartet. She has also attended the Tanglewood, Aspen, Sarasota, Eastern, and Marrowstone music festivals. Tammie enjoys playing a variety of musical styles, and is passionate about sharing the transformative experience of live music. An active chamber musician, Tammie performs regularly throughout the Bay Area, with such groups as the Hidden Valley String Orchestra in Carmel, on the Opus Series in Mendocino, and the Bellarosa String Quartet. She is a member of the Sacramento Philharmonic and Opera, Principal Second of the Mendocino Music Festival Orchestra, and performs with Santa Rosa Symphony and San Francisco Opera.

VICKY EHRLICH (cello) studied at Southern Methodist University, the Academia di Santa Cecilia in Rome, and the State University of New York at Stony Brook. Her teachers included Robert Marsh, Bernard Greenhouse, and Robert Gardner. Prior to joining the San Francisco Opera Orchestra in 1984, she played with the Santa Fe Opera, the Santa Fe Chamber Music Festival, and was principal cellist with the Symphonies of Omaha, Richmond and Phoenix. Ms. Ehrlich has performed with the San Francisco Ballet, San Francisco Symphony, the New Century Chamber Orchestra, Composers Inc., Berkeley Symphony, the Russian Chamber Orchestra, and Lamplighters. She is also an active chamber musician, performing regularly with the Ariel Quartet, resident ensemble of the Sacramento Chamber Music Society; the Bridge Players, who specialize in music by Jewish and Holocaust composers; the Picasso Ensemble, who present concerts in the historic Senon House in Aptos; the International Orange Piano Quartet; and the Fath Chamber Players, a fixture in Mill Valley.

JULIE KIM started playing the violin at the age of 6 and received her Bachelor of Music at the San Francisco Conservatory of Music. She began her string quartet career with the acclaimed Franciscan String Quartet in 1982. The quartet was awarded the Wardwell Fellowship at Yale University to study with the Tokyo String Quartet and won First Prize at the prestigious Banff International String Quartet competition. They were also awarded the Press Prize and the City of Evian Prize at the Evian International String Quartet competition. The quartet went on to become the Resident String Quartet at Dartmouth College and toured throughout Europe, Canada and the United States. She has participated in the Aspen, Norfolk and Banff Music Festivals and pursued chamber music studies with the Tokyo, Julliard, Cleveland, Emerson and Vermeer String Quartets. Ms. Kim performs extensively with the San Francisco Opera, Ballet, Opera Center and San Francisco Chamber Orchestra.

GABRIELLE WUNSCH enjoys a varied and active performance schedule in the United States and in Europe. A Carmel Bach Festival musician since 2004, she has performed chamber and solo programs at the Utrecht, Barcelona, and Göttingen festivals, and was a prize winner in the 2010 Premio Bonporti International Baroque Violin Competition held in Rovereto, Italy. She plays regularly with Philharmonia Baroque Orchestra, which toured this spring through North America, playing at Carnegie's Zankel Hall, Place des Arts in Montreal, and the Walt Disney Hall, among others. She is a member of Voices of Music, and can be found on many of its videos online. In Europe she continues to play with B'Rock and Nieuwe Philharmonie Utrecht, and has been a member of the Festival Orchestra at Göttingen Händel-Festspiele for ten years. On her modern violin she regularly performs with the Santa Rosa, Marin, Fresno, and Monterey Symphonies. Gabrielle holds performance degrees from Eastman School of Music (BM) and SUNY Stony Brook (MM), as well as in baroque violin from the Royal Conservatory of The Hague (BM and MM). Major teachers include Pamela Frank and Mitchell Stern for modern violin; Enrico Gatti, Lucy van Dael, Elizabeth Wallfisch, and Manfredo Kraemer for baroque violin.