MOTOKO HONDA + DANNY KAMINS + JORDAN GLENN
TASNEEM KHAN + SKYLER LEE BAYSA + NAOMI HO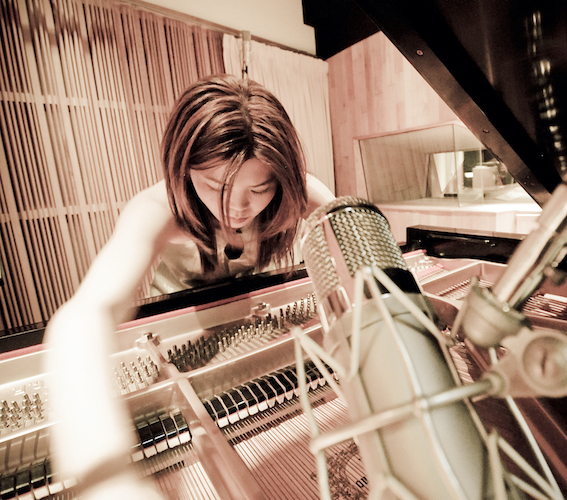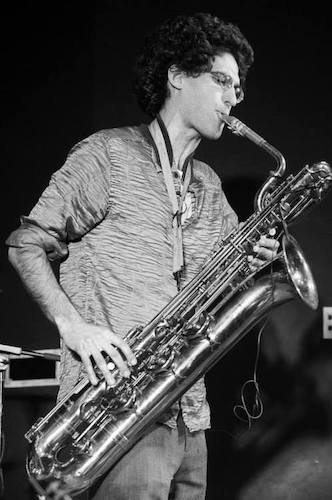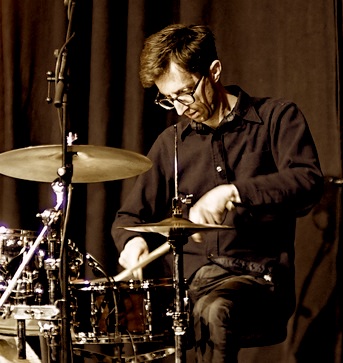 Pianist MOTOKO HONDA and saxophonist DANNY KAMINS (saxophones) first met and played together at Moody Center for the Arts, Houston, Texas in 2018 for an event celebrating Graphic Scores and Avant-Garde Jazz. This concert is their first long-awaited musical reunion with the addition of local drum master JORDAN GLENN who also performs in Honda's Simple Excesses Quartet. These seasoned improvisers/composers, fluent in a wide range of musical languages, can take you on an exciting sonic adventure going from textural and experimental soundscapes to unexpected rhythmic and melodic constructs.

Cellist NAOMI HO performs works by TASNEEM KHAN and SKYLER LEE BAYSA: Cello Suite - a collection of musical ideas inspired by Bach's second cello suite and Benjamin Britten's Suite for cello. The work uses sounds derived from vocalization techniques used in its creation. meditation on memory is an exploration of Javanese Gamelan music, storytelling, and vocalizations. Two Sarons will be accompanied by the voice relaying a transcribed sonic narrative.


Critically-acclaimed Japanese-born pianist/composer/interdisciplinary creator MOTOKO HONDA has created a distinctive sound through her holistic approach to music, her collaborative sensibility to multiple art forms and inspired use of innovative technologies. Portrayed as a "Keyboard Alchemist" (Chris Barton, L.A.Times) and the "Embodiment of a Muse" (Greg Burk, metaljazz.com), Honda has fascinated critics and audiences alike with her genre-defying innovative approach to piano playing and composing: "Imagine Radiohead teaching Franz List how to rock a Kaoss Pad; or John Cage facing off with Bud Powell over prepared piano"(Matthew Duersten, stompbeast.com). With stylistic influences ranging from jazz to world music and contemporary prepared & electrified piano, Honda is a musical force of nature, bringing a unique creative sound to her solo works and wide-ranging collaborations at both national and international venues.

DANNY KAMINS is an improvising saxophonist based out of Houston, TX. His current musical endeavors include playing in the Houston based groups Relative Dissonance, CARL, El Mantis, and Etched in the Eye as well as directing the jazz program at Rice University. He has also been booking shows in Houston that specialize in experimental/avant-garde music since 2016. Musicians he has presented include Peter Brotzmann, Jaime Branch, Claire Rousay, Michael Foster, Chris Pitsiokos, Brandon Lopez, Lisa Cameron, Illicit Relationship, and Gaute Granli. Musicians he has performed/recorded with include Tatsuya Nakatani, Alvin Fielder, Ra Kalam Bob Moses, Aaron Gonzalez, Stefan Gonzalez, Susan Alcorn, Thomas Helton, Lisa Cameron, Adam Goodwin, Vinny Golia, Antonio Borghini, David Leon, Jeb Bishop, Sandy Ewen, Damon Smith, Luke Stewart, Kamila Drabek, Marc Edwards, Natan Kryszk, Paulina Owczarek, Wiktoria Zakubowska and NewMusic groups Le Train Bleu, Loop 38, and Transitory Sound and Movement Collective.

Oakland based drummer JORDAN GLENN has worked closely with Fred Frith (FF Trio, Gravity Band), William Winant, Zeena Parkins (The Adorables), Roscoe Mitchell, Ben Goldberg, Todd Sickafoose, John Schott, Lisa Mezzacappa, Kyle Bruckmann, Michael Coleman, Matthew Welch and bands Jack O' The Clock, Secret Chiefs 3, The Rova Sax Quartet, tUnE-yArDs and the collective Sifter with Rob Ewing, Beth Schenck and Lisa Mezzacappa. He composes/conducts the large, percussion heavy band BEAK, and since 2007 has led the sax/drum trio Wiener Kids. He also has been commissioned to create scores for evening-length dance pieces by Sharp & Fine and Liss Fain Dance.

NAOMI HO is a pianist and cellist currently pursuing a double degree in History and Music at UC Berkeley. As a cellist, she has studied with Abraham Aragundi and currently studies with Elisabeth Reed. She is a member of Berkeley's University Baroque Ensemble and UC Berkeley Chamber Orchestra. Beyond classical music, Naomi is also a big fan of musical theatre and enjoys performing in pit orchestras.

Musician and composer at UC Berkeley, TASNEEM KHAN, has been exploring and developing her personal musical sound and style with the help of established composer and distinguished professor Ken Ueno. She has been commissioned to compose a piece for an original short film that was screened virtually at the American Trailer Film Festival in 2020. This will be her debut of compositional work in the bay area ahead of graduation in 2023. She has been developing her compositional knowledge and approach over the last year with the guidance of Ken. Tasneem has been focused on examining the realm of tonality through the work of J.S Bach, and Ben Britten as well as the exploration of modality to create her own unique sound for this upcoming performance.

SKYLER LEE BAYSA is an 18-year-old composer living in Albany, California. He started learning the piano at 5 years old and began to compose music at age 11. His first composition "Otatop's Variations" received an Honorable Mention from the Morton Gould Young Composer Award Competition. Skyler's compositions have been performed by various professional musicians in the San Francisco Bay Area, including the Friction Quartet and players from the SF Symphony. He was the youngest composer to be commissioned for Musaics of the Bay's inaugural Stay-at-Home Symposium in July 2020. Currently, he attends UC Berkeley and will graduate in 2023 with a double major in Music and Linguistics.