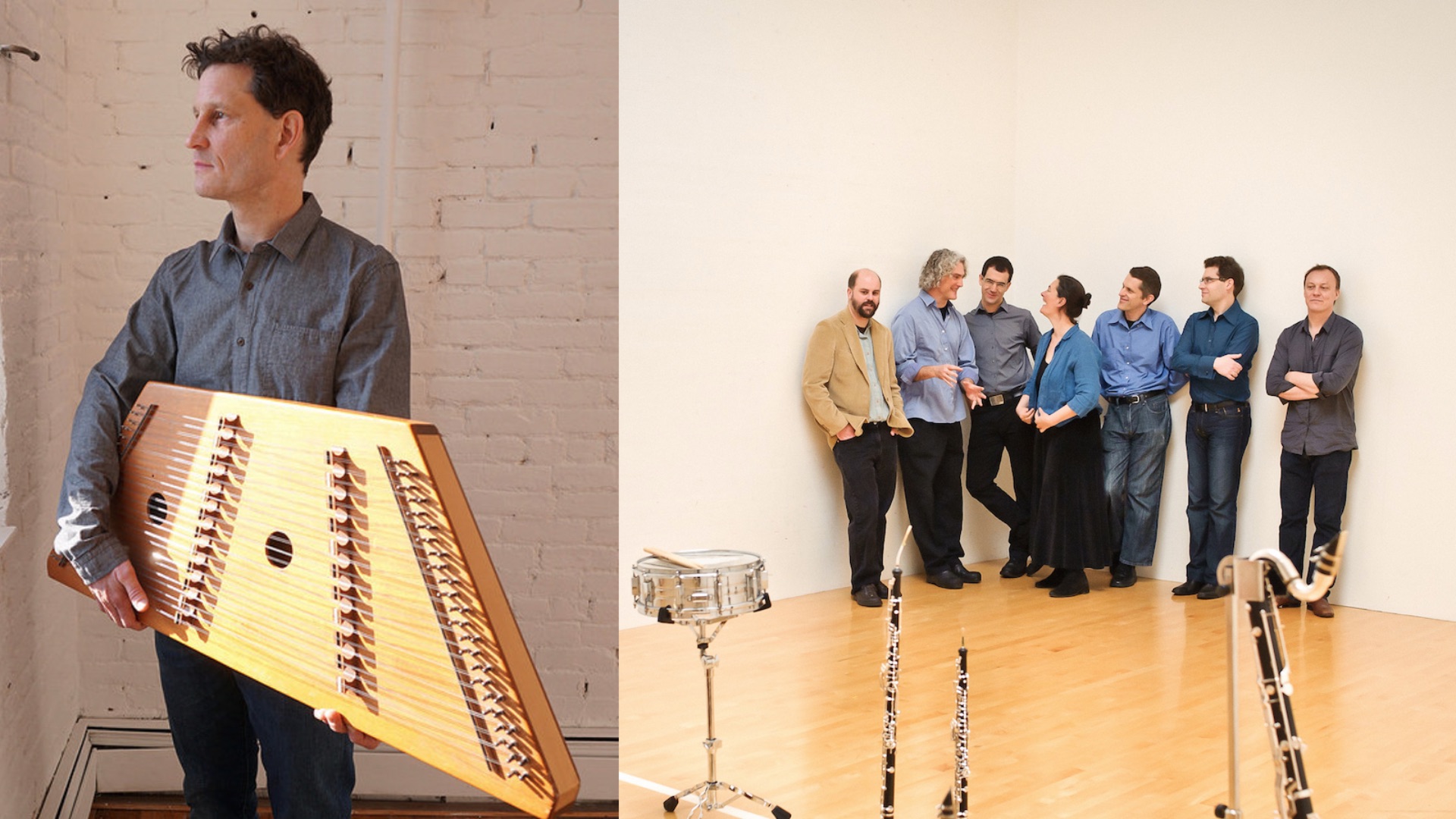 SFSOUND with DAN JOSEPH




Perform works by
OLIVEROS, PISARO, JOSEPH, and SFSOUND



Returning to San Francisco's Center for New Music for their first concert of 2018, sfSoundGroup presents an evening of experimental and open form compositions with guest composer/performer DAN JOSEPH.

The program will include the late PAULINE OLIVEROS' classic text score "Earth Ears", Joseph's "Notes & Queries", selections from Los Angeles based composer MICHAEL PISARO'S "harmony series", and sfSound's own "Tinnitus Insect Volume Knobs" project that explores the psychoacoustic phenomena of "difference tones" by performing only closely-tuned pitches above 1000Hz.

Appearing in the Bay Area for the first time since 2014, Joseph will perform on hammer dulcimer, with musicians of the sfSoundGroup.

M U S I C I A N S
Dan Joseph, hammer duclimer
Erik Ulman, violin
Monica Scott, cello
Lisa Mezzacappa, bass
John Ingle, saxophone
Matt Ingalls, clarinets
Diane Grubbe, flute
Tom Dambly, trumpet
Kyle Bruckmann, oboe and english horn


DAN JOSEPH is a composer, performer, writer and curator based in New York City. For the past fifteen years, the hammer dulcimer has been the primary vehicle for his music and he is active as a performer with his own chamber ensemble, The Dan Joseph Ensemble, as well as in various improvisational collaborations and as a soloist. He produces the monthly music and sound series Musical Ecologies in Park Slope, Brooklyn, and is a contributing writer to The Brooklyn Rail, Musicworks Magazine and NewMusicBox.org. In 2017, the venerable New York based new music label XI Records released a 2 CD retrospective of his electroacoustic and mixed-media works titled Electroacoustic Works.